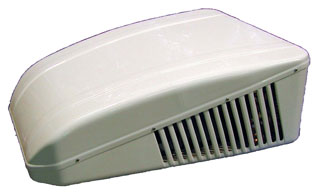 Air Conditioning
On hot summer nights, keeping cool can be a real problem. DC Airco models are the only true 12V air-conditioners available and can be used even when the vehicles engine is off. This makes them ideal for commercial vehicles, mobile exhibition units and libraries and even motor caravans when mains power is not available. Unlike evaporative coolers, these units work efficiently in any climate and are not dependent on ambient temperature or a constant supply of water.

Their low power consumption is achieved with the use of highly specialized motors and compressors giving high levels of performance and reliability. They are remarkably quiet in operation, use as little as 12.5 Amps per hour (with a 50% duty cycle) and are straightforward to fit.

As well as being suitable for use when the vehicle is parked, DC Airco air-conditioners can also be used when on the move.